I got a new cpu intel core i7-870 for computer. I also replaced the heat sink, Anyhow now my computer still acknowledges the 8gb but says only 4gb is usable. In order to add new heatsink i took my pc apart and reattached the graphics and ram and everything else back to MOBO (yes correctly). The 4 of 8 issue was happening before i took everything apart to install new heatsink. Everything worked fine with my old processor an i3 when running my 64bitOS. Below is a list of things I have tried! Am I missing anything else?
The Problem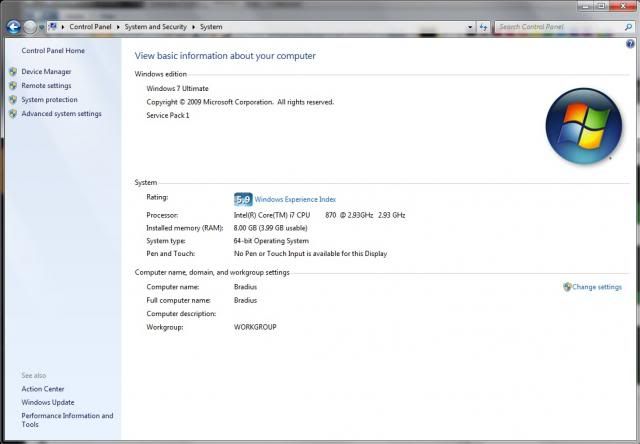 Hardware Reserved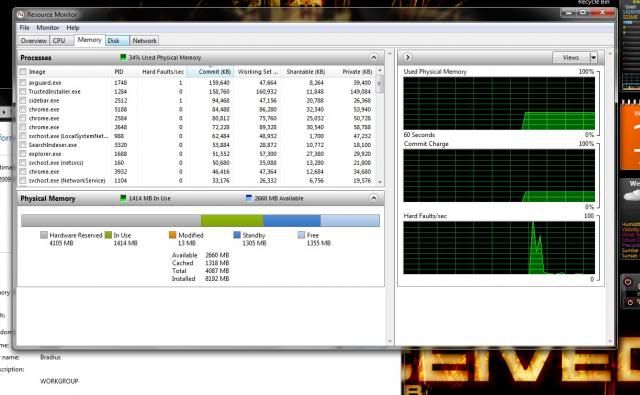 Both Slots RAM are working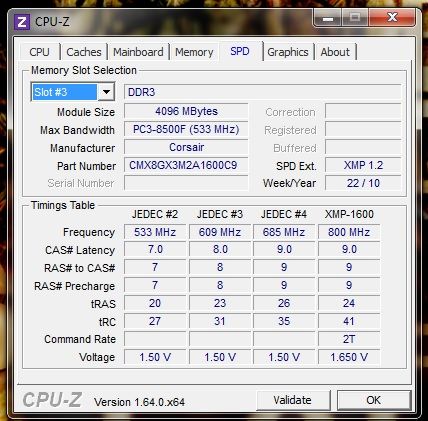 What I Have Tried
1. Removed and restarted the i7 processor. (Several Times)
2. Removed and swapped around RAM sticks. Both work fine in either port. Even tried booting with 1 at a time
3. Tried the Msconfig Max Mem trick with Adv setting. Made my pc BSOD and i had to fix it in Safe Mode
4. Have updated bios and VGA drivers from the Bio star website.
5. I ran RAMmap, but i still can't figure out how to read the program very well and figure out where my other 4gb are being allocated too.
6. I tied turning on/off memory remapping. Turning it off made it worse only had 3.2 after that.
7. Took Batt outta mobo and even did cmos jumper reset. Neither fixed it!
Any help or suggestions would be most appreciative. Thank you!!
Specs:
Graphics: GeForce GTX 260 Core 216 896MB 448-bit
CPU: i7-870 Processor (8M Cache, 2.93 GHz)
RAM: DDR3 8GB
MOBO: BIOSTAR H55 HD
OS: Windows 7 Ultimate x64 bit