Hi to all, I'm running Windows 7 Pro 64
I recently added a 2TB Seagate Barracuda to my newly built PC to be used as a backup Hard drive.
I have a 120GB Samsung SSD used for Windows, Steam etc and a 512GB Samsung SSD used for games.
I was trying to create a partition in the Seagate but i created one in the 120gb SSD by accident.
Here is a picture: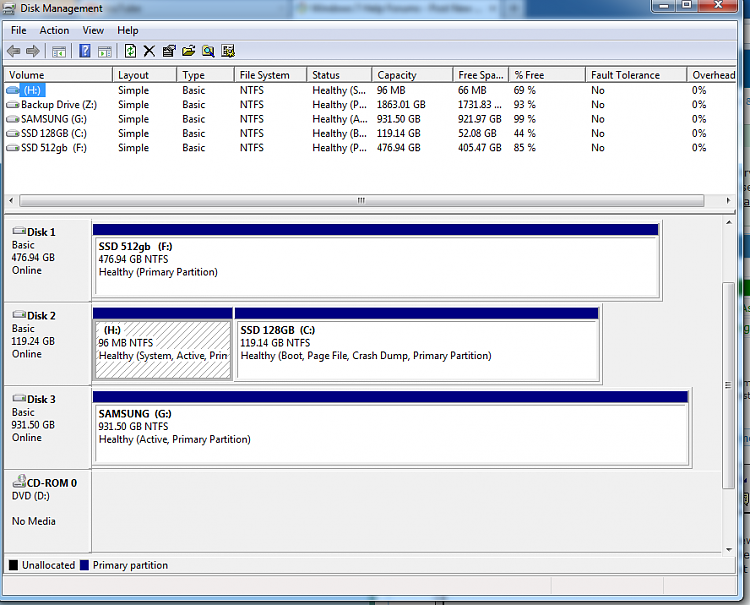 H drive is the one i have created by accident. I have tried right clicking and pressing delete but i get this message:
Any help would be greatly appreciated as my boot up time has definitely increased.
Thank You