Buster please remember that when something does not start up at boot doesn't mean you can't use it when needed.
All it does it not let it start at boot and run in the background when not needed.
Example would be a program like Office.
You wouldn't want it to run in the background until you need the program. When you need it all you do is tick on it and it will run as usual. When you are done with Office all you do is close it and it goes back to waiting for you to tick it again.
My Startup are set like this and things work great.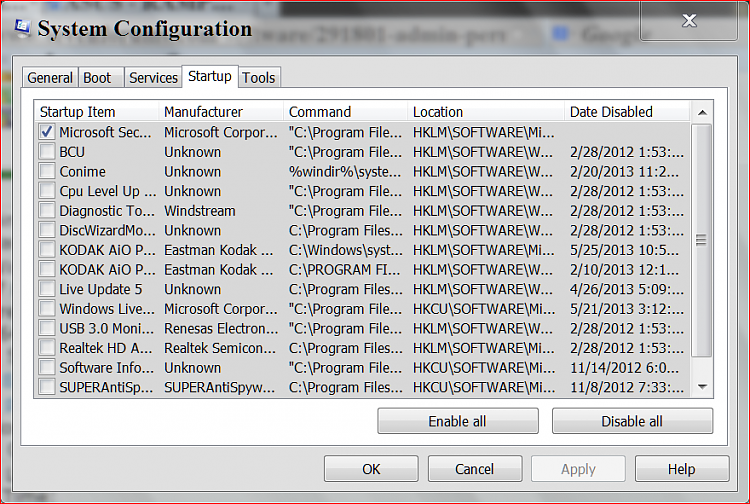 I use NO auto updates. Which means the owner operator of the computer must manually check for updates. Not hard to do. I do it every day and it only takes a few minutes.
I don't use a laptop so I would follow Ztucker advice and keep your Pointer Device Driver for the touch pad at first. I don't have a way of testing because I'm a desktop person.
I'd say all except Synaptics Pointing Device Driver for your Touchpad.