Hello, I am needing some support on what is exactly taking up all the RAM on my brother's PC as after about 8 hours of uptime, 65% of my Physical Memory is being used up with nothing really open. I did some research and found out it was a possible memory leak or virus, so I first tried to run Norton, my main anti-virus and it came up with nothing, I then tried Malwarebytes as a second source but it came up with nothing as well.
* 16GB RAM
* Windows 7 Home Premium 64 Bit
* Main Anti-Virus - Norton Security Suite
The processes list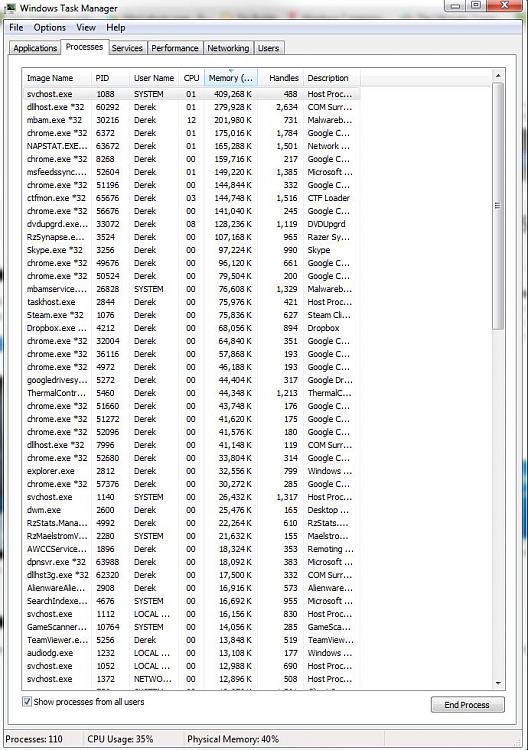 The resource monitor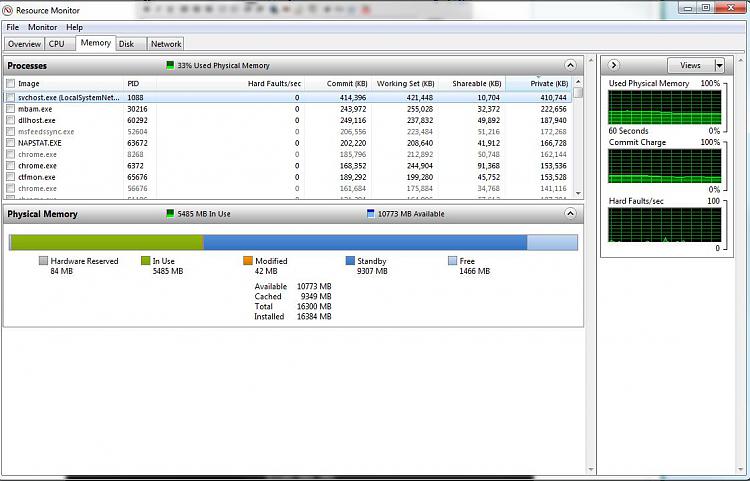 I'm at a total loss on what I can do and as a last resort I might reinstall Windows since I tried a system restore but it was pretty recent at about the time when it was having this problem.