Last month i've periodically receive messages about "not enough space on disk C:\"
Have cleaned up most of it, but still didnt get one thing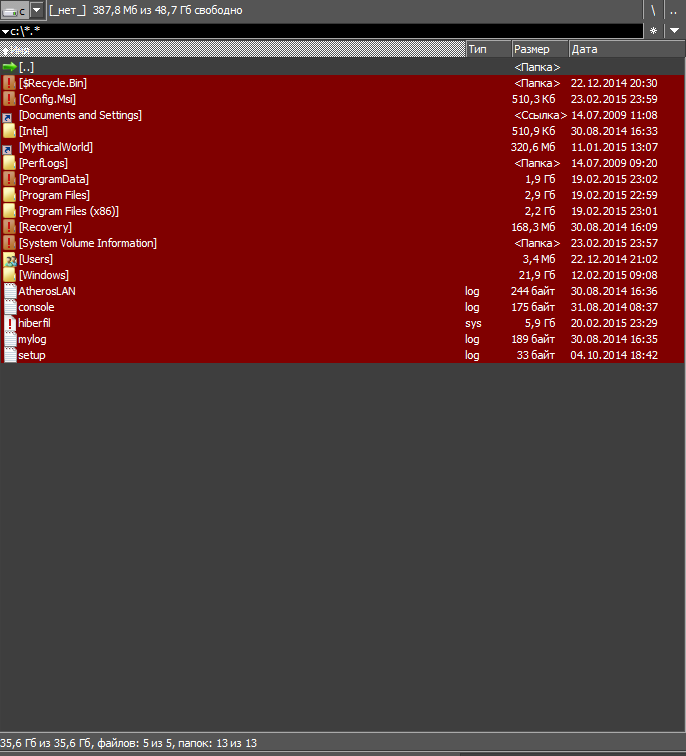 As you can see here - total capacity of disk is 48,7 Gb. Hidden and system files are shown. Total weight of all disk content is 35,6 Gb (including hiberfil and yes, no pagefile on C:\). Currently I've got only 350 Mb of free space. Question - where is my free 13 Gb?