Hi Layback Bear
Thanks for your suggestion.
I keep my startup to a minimum. msconfig is a bit problematic as you cannot change the size of the screen, hence most of the information is truncated :-
However I have a 3rd party gadget that does not suffer from this and shows much the same loads with more info

And CCleaner reports similar data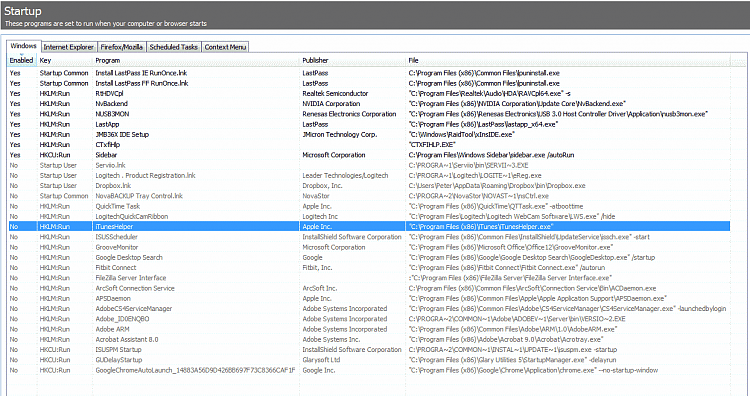 As you can see, there are very few things in startup.
Realtek is the sound card driver
NVIDIA update, I guess, could be removed
The USB 3 driver is necessary
LastPass is my password vault
and create-restore is a little batch file I wrote to (optionally) create a restore point.
So I doubt that the problem lies here.