Heh, I appreciate the comments guys. PC is on floor level, yes. But only 1 cat (2 years with me now).
I was aware of temps when I first built the PC back in 2010 (I don't remember exact values though). Then for couple of years I never checked them. Starting looking at them a while back (I consider to overclock if I can get some help, I have some understanding of overclocking but lack the experience and finer details). Screenshot of BIOS from before the heatsink cleanup: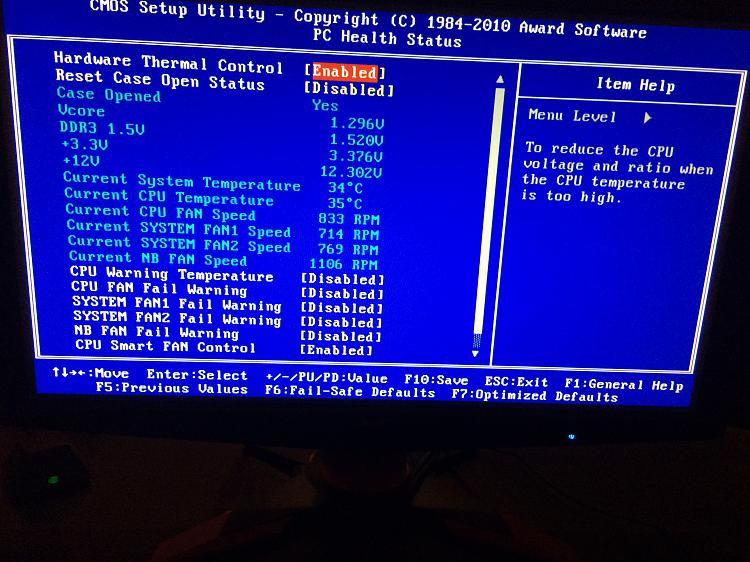 I have yet to check in BIOS after cleanup, but HWInfo show 35C idle at the moment (if they are the same). I will update after checking BIOS. Running Prime95 max heat test now.
I hope I won't need to re-apply thermal but if I must of course I will. (And I will ask for directions as I don't exactly remember, I do it once a build)
I don't have intake filters because when I first built this PC, I considered it and decided I didn't want to restrict air flow.
Ignatz: I haven't seen anything like this either

I do clean up every 6 months to a year but I guess I was lousy to not check under the fan. Since temps were not alarming, I had no clue.
Main GPU is brand new, and I cleaned the secondary two months ago (removed cover and all). Still the dust/dirt build up was reasonable.
I guess I didn't have any problems because this heatsink (Noctua NH-D14) is still a very good air cooling solution and I did a good job installing it 5 years ago.
After 20 minutes of Prime95 Max Heat (if you know a better bench to measure heat let me know please) - 55C is max recommended temp: