Alright so after about 3 years of using my windows 7, I was about ready or thinking if I wanted to upgrade to windows 10; I didn't want to. But the problem is, now I can't use my computer at all randomly! I don't know what caused the problem and all I know is that it happened when my dad brought the computer out of town and he didn't even have admin rights.
Here is an image
of what it looks like. This is bad, because most boot options have diss appeared also, like safe mode, or fixes. But I still have f2 and f10 so I can boot up my Ubuntu disk. After a while of using my Ubuntu disk and struggling to find a fix, I've learned that my RECOVERY is C:/ and my local disk is D:/ as shown here:
when I attempted to reinstall windows 7. Keep in mind NO drivers showed up and I had to browse and see that. On further search this also happened: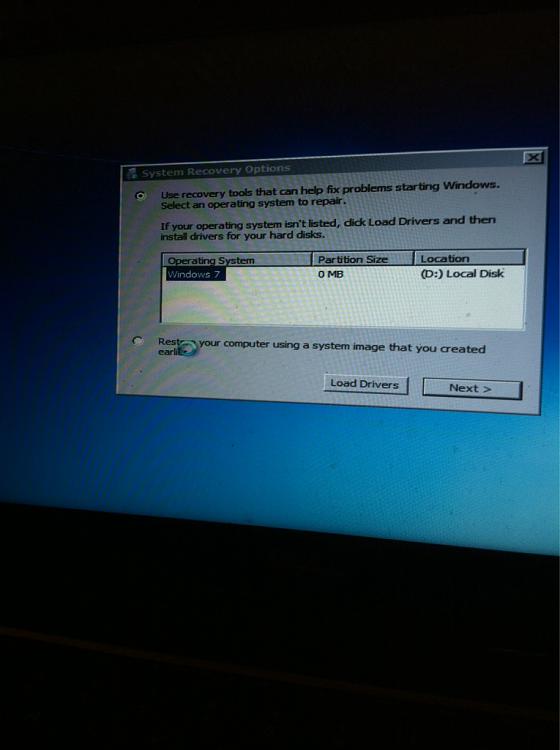 when I tried to find a system restore point... My local disk is 0 mb!?!?? I'm in desperate need of help. My Ubuntu disk cannot mount my hard drive either, so I don't know what to do. It can mount the recovery and all other parts of the computer, though if that helps. But I need help urgently. I've been working about a week on this with no luck.
Thanks,
Myles R