Callender
Am back a gain.
Have uninstalled KB2952664.
All other updates listed inPosts #2 & #3 in this thread:
Windows Update (Win 7 x64) is completely dead
are already installed,
Have tried to install KB3168965 via Elevated command Prompt and Powershell but failed . I assume I have the command correct but have included a screenshot of the Cmd window.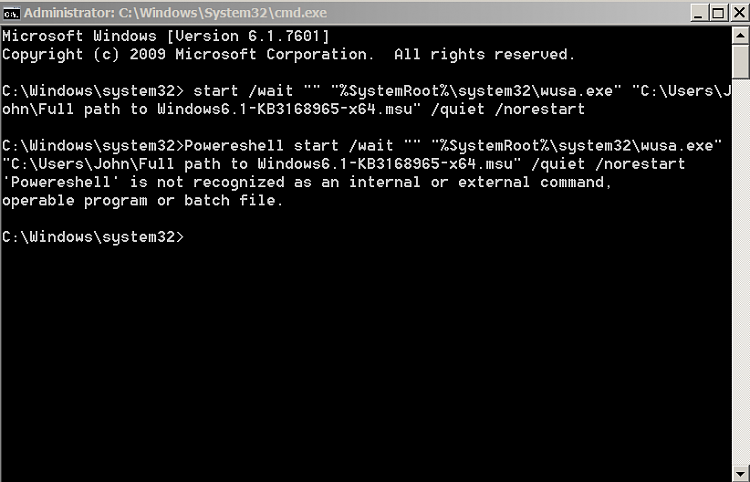 I assume i need to edit the "User" but got a bit confused I'm afraid.
Sorry to be a pain but need your help some more!