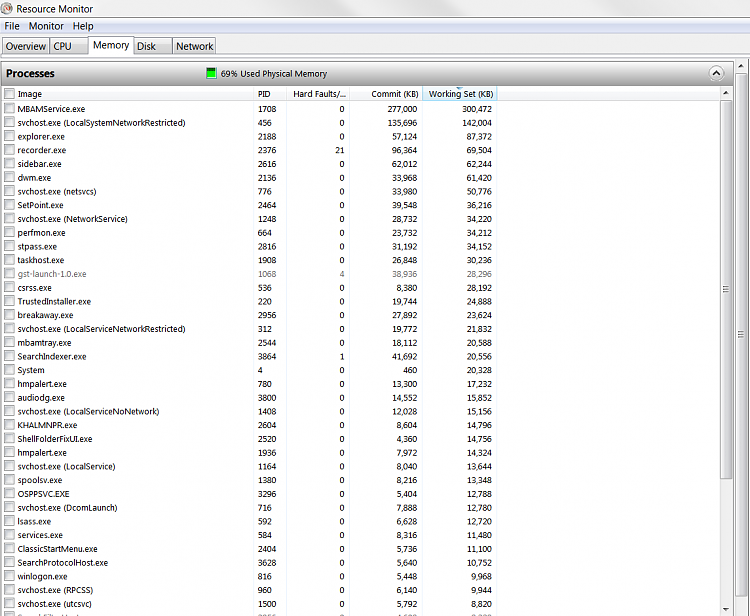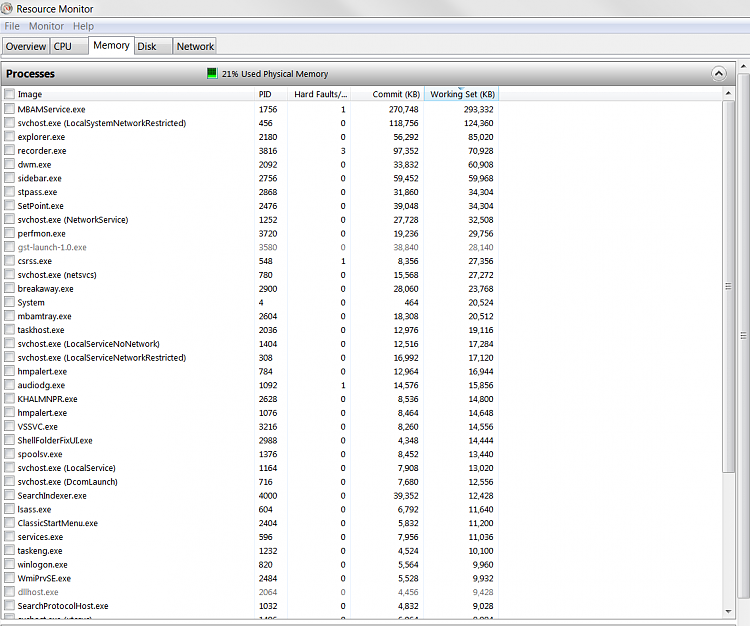 I just booted up and found memory usage at 70%.
I took a screenshot of the Resource Monitor then did a restart and it was back to its normal 21% so I took another screenshot.
Maybe there are other references beyond Resource Monitor: I have a program called Process Hacker but it never shows anything different to Resource Monitor.
Can anyone see anything in these two screenshots that might account for 50% on my memory being used by something?
Alternatively, is there anything else I can use to search for it?