In resmon, under the CPU tab, you should notice immediately any spikes in utilization.
Check these two tabs in particular; if you click on either of these tabs so the small arrow is pointing in the way shown, it'll show you in that column what is using the most amount of CPU.
You should be able to see what's eating away the CPU there.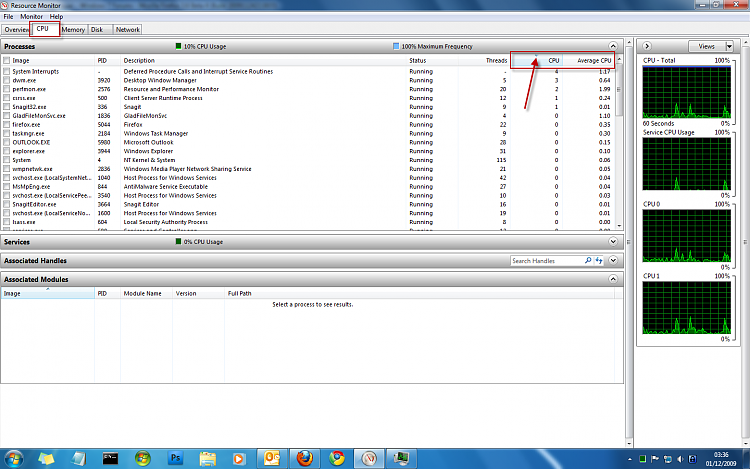 Once you have established what is hogging it, click on the checkbox next to it's name and take note of the PID, you could then open a command prompt and type taskkill /f /pid #### to kill the hogging task.
We can take things further once we have established what is causing the problem.