But, after what I refer to as "wasting" about 5 hours, it went from 10% fragmented to about the same. It could not defragment C:/System Volume Information/ entirely.
I have it scheduled to run every night at 2 AM and 10% is what I first saw.
I noticed you gave a +1 to Auslogics program, so I downloaded and ran it. It said 0% fragmentation after I ran it..
But as you can see from this pic, it is not really totally defragmented.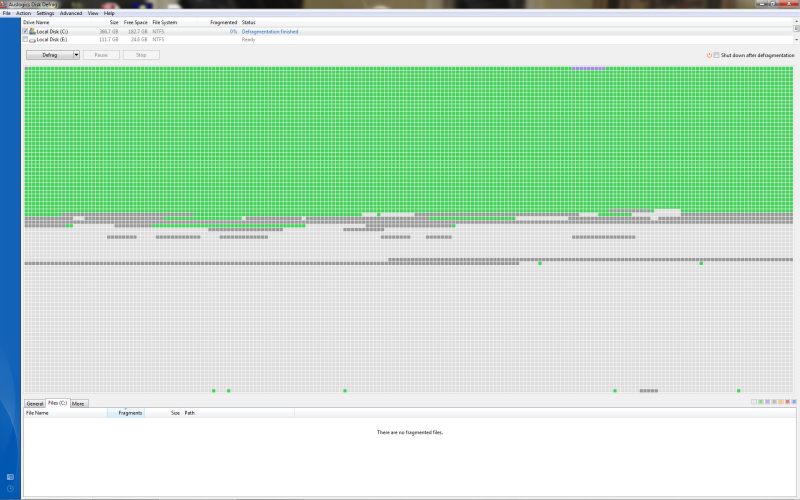 As you can see there are immovable files that are of course fragmented and towards the end there are several "green" non-fragmented files. However, when I think of defragmented, I see all of the files together at the top with white every where else.
So, defraggler says it is still not defragmented and auslogics does...
I don't know what to make of this info.
Well, I guess there are more than one answer to this question. I have used Defraggler for a long time and prefer it.