I edited my last post, it's because the BIOS will adjust the RAM frequency to the specs of the lowest card, to keep from damaging it.
More info on Dual vs Single channel from your motherboard manual.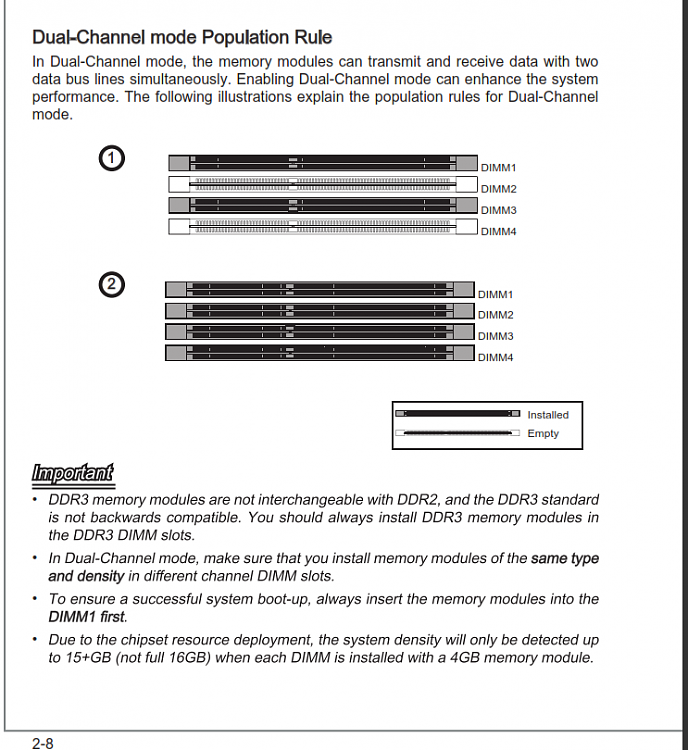 Your previous CPUZ memory tab says 665.2 MHz, which is 1330MHz actual RAM frequency.
It has to be something to do with the 2GB card.
If you want to investigate further, install the 2GB card and post the CPUZ SPD tab for it.
It is probably the board specifications, it states:
Quote:
In Dual-Channel mode, make sure that you install memory modules of the same type and densty in dfferent channel DIMM slots.
It doesn't like the different 2GB RAM card, must have different density chips.