I have seen this problem before, but the solution found will not work for me. I have looked around the net but though someone here might know what is going on here.
Task Scheduler bug W7
I am having the saem thing, but on a new laptop I have not messed with. I have not turned off any services, i have not run CCLeaner, or many programs at all yet. I have just used it for "normal" things....yet I have this error. Anyone know what it is and how to fix it?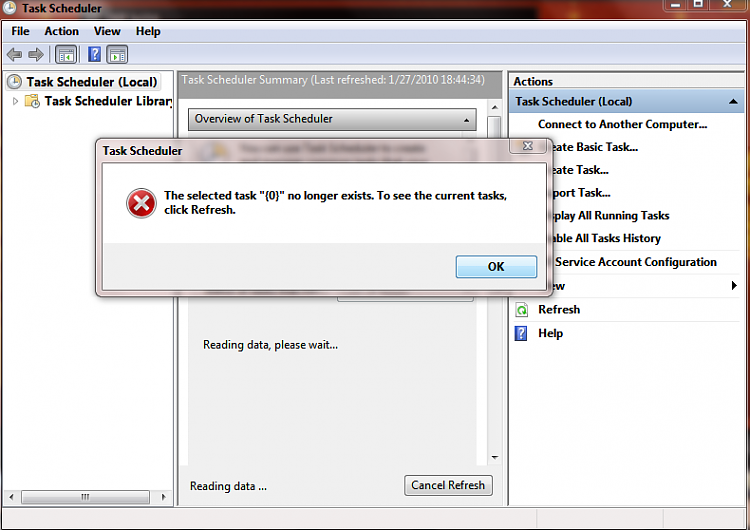 This happens every time I open task scheduler, Yet I think all tasks are running. I enabled the history two days ago and the tasks scheduled to run have a history.