Question #1). What version of Windows 7 are you using? If you aren't using 64-bit...then you won't be able to access any of the extra RAM you just bought.
Question #2). When you said all of the RAM was used, did it look something like this: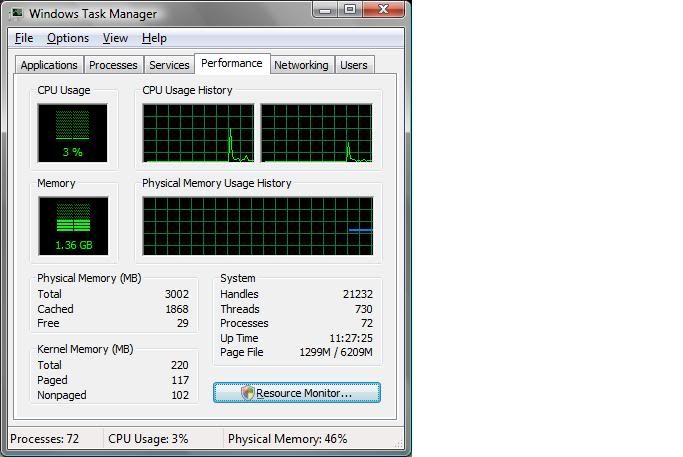 If so, that screen shows my box only has 29MB of RAM free. However, it also has 1.8GB cached and that cached stuff can be cleared as soon as it's needed by the OS. So, while it looks like I am out of memory, I'm really not that close. I'm actually at 46% utilized as shown in the lower right corner.
It's usually rare for box performance to increase much when you get past 2GB of RAM...unless you have very specific application needs.