Bugaloos:
-Mapped Networks drives' subfolders get labeled with the letter of the network drive.(see pic)
-(menu style)If it's a deep folder, it'll take a second for the flyout to come up and the popup menu pops up wherever the cursor is. So if you move the cursor off to the righ real quick, the folder popups on the right side of the screen.(see pic)
-Mapped Network drives don't show icons for files(see pic)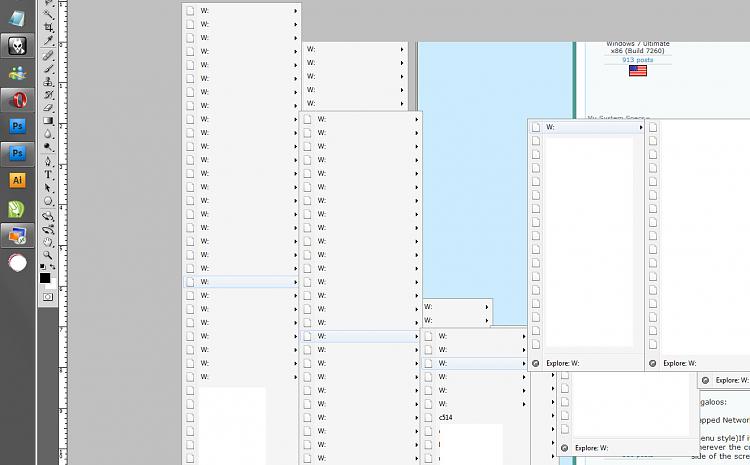 -Locations set directly from the network(not mapped drives) don't show subfolder directory names
-Putting a slash in the directory will create a dead file on the desktop.
Wishlist:
-Using the preference on the jumplist should bring up the rest of the options (style/icon/directory) configures.
-Being able to set how many files per subfolder can show in menu style
-Send the "Active state" to the taskbar item so you can tell which stack you're currently using.(visual consistency more than anything)