Hi, I'm not sure where to start with solving this issue - so will ask here for some advice. I recently bought a new Sony laptop, with Windows 7 professional installed (details should be to the side somewhere). Yesterday I tried to connect some bluetooth earphones to the computer - and although the computer added the earphones, I could not use them as it said no driver was installed. I didn't have much time to do anything then, however today I tried again, trying to pair my iphone 4 with the laptop via bluetooth. The laptop paired ok with my iphone 4, however when I tried to perform some functions I got the following error: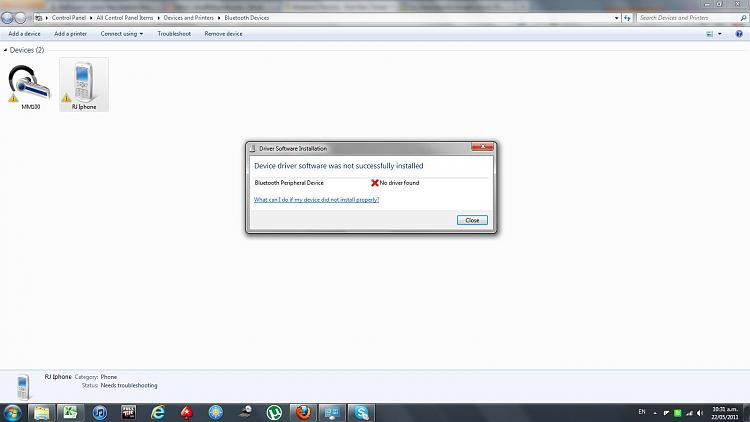 So I downloaded the driver from the
Sony site
, and ran it. It appeared to be installing ok but then ran into this problem: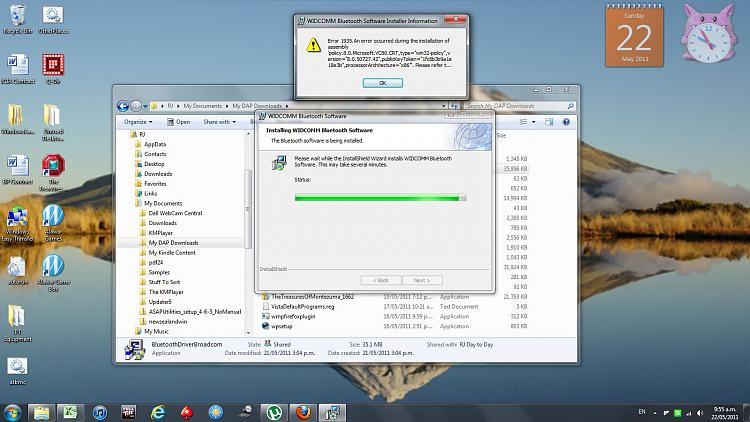 It would then roll back to the original state. So I uninstalled the bluetooth software through the control panel, and then went to reinstall it. However when I try I now get the message that the update can only run on "Microsoft Windows 7".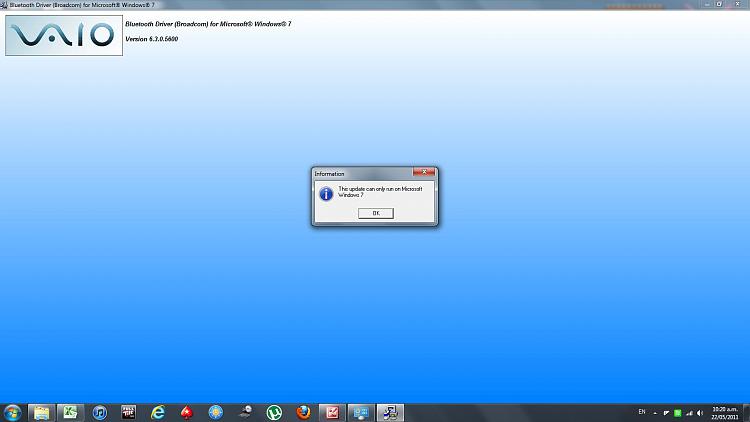 However my system is Microsoft Windows 7
So what should I do?