Hello sstextile, and welcome to Seven Forums.
uTorrent should be listed at the top in
Programs and Features
if there like below. If not, then try reinstalling the program, and uninstall it afterwards from Programs and Features.
In addition, if you have the little uTorrent icon in the taskbar system tray by the clock, then right click on it and click on Exit to close the program first.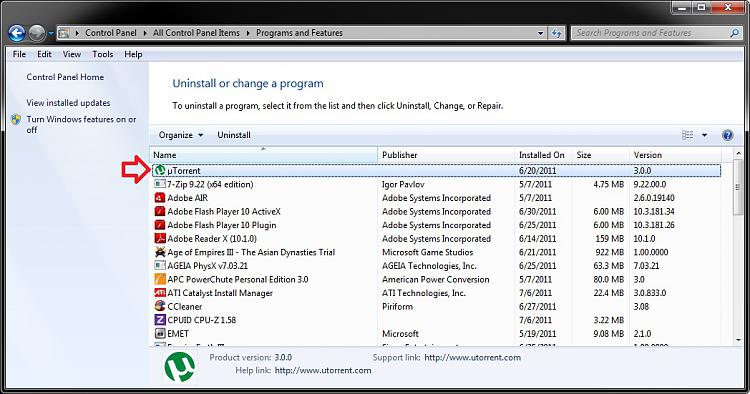 Hope this helps,
Shawn