Welcome to SevenForums and you start your journey here with a rep.:)
Thanks ka0jdn for sharing your valuable experience and bringing back to life this almost 9 months old thread.
This almost immediately set my mind rolling. We have been discussing ways and means of cloning a bootable flash drive which brought to the fore two programs ImageUSB and USB Image Tool.
Why not use this HDD RAW Copy Tool? And so here it is.
Plug in the Source UFD (here my 1 GB Imation bootable Lucid Puppy drive) and the Target UFD ( my 8GB HP v220w UFD) and run HDDRawCopy1.02Portable.exe . ( I downloaded the Windows executable requiring no installation - portable)
Rest of the story in Screenshots.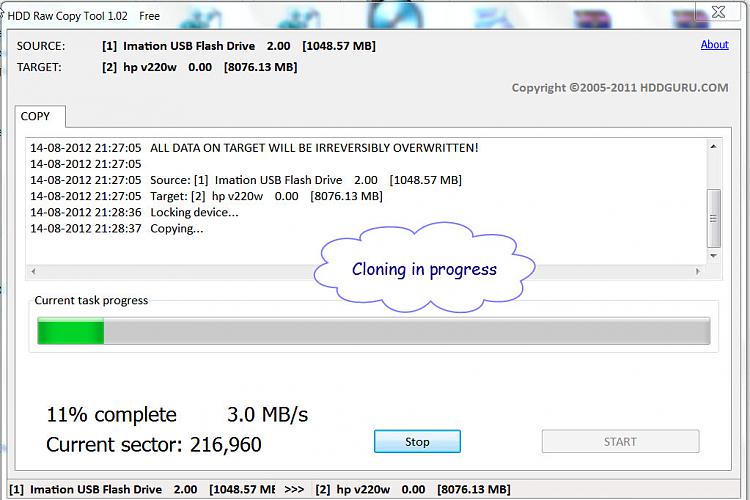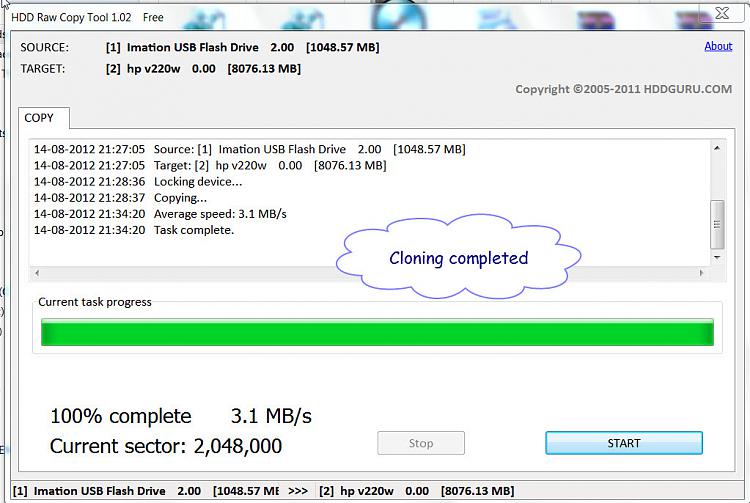 In about 6 minutes my bootable Lucid Puppy on the HP UFD was ready.
Confirmed that I could boot Lucid Puppy.
So then here is another easy way to clone your pendrive and on the fly - tried and tested.
Thanks again to ka0jdn.