Hey,
I searched for this but I admit I wasn't overly thorough. So I apologise in advance if this has already been answered.
In some programs (eg. Firefox) the save dialogue window has the Navigation pane on the left. Whereas other programs (eg. Foxit reader, acrobat reader) do not. I find this heavily inconvenient as I use the navigation pane extensively.
I actually went to switch to Acrobat from Foxit and found it also didn't have the navigation pane.
Heres what I mean:
Firefox save dialogue window: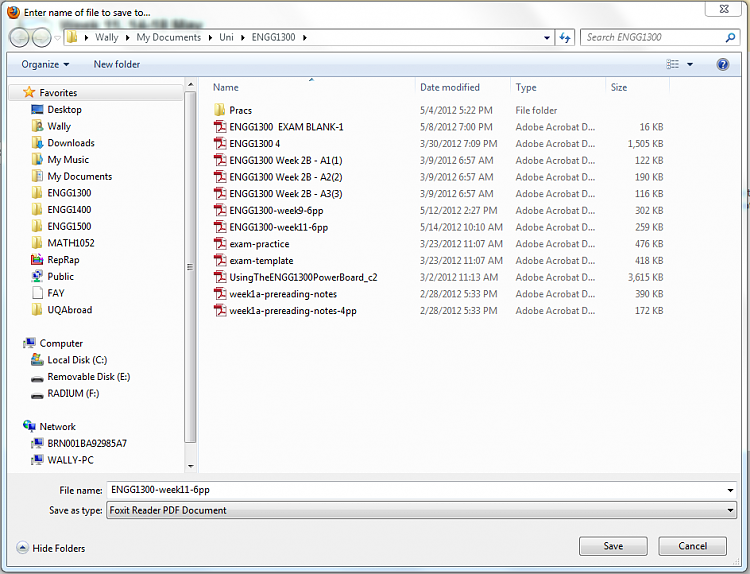 Foxit save dialogue window: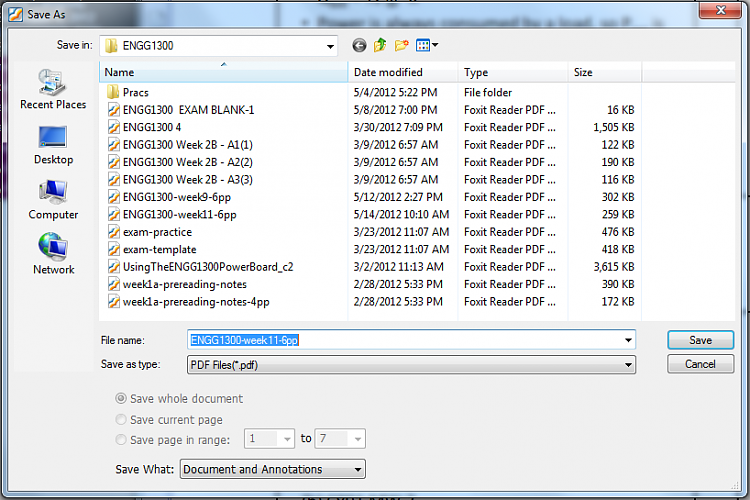 So I was wondering if there is anyway to get the navigation pane in the foxit/other programs save dialogue window.
Thanks
Wally