Wait, I used PrimoPDF as well. It doesn't help you save your Excel documents as PDF, it installs as a virtual printer. You don't need a PDF document to start with, that's what the virtual PDF printers are for.
What you do is print your document, in your case your Excel file (open Excel, load your document, then select file -> print). At the print dialog, select the PrimoPDF virtual printer. You will get another dialog box asking you where to save it and what name. This is where your PDF file gets created from your source Excel document.
Edit:
Here's a screenshot of my Devices & Printers panel, you can see the virtual printer created by PrimoPDF here: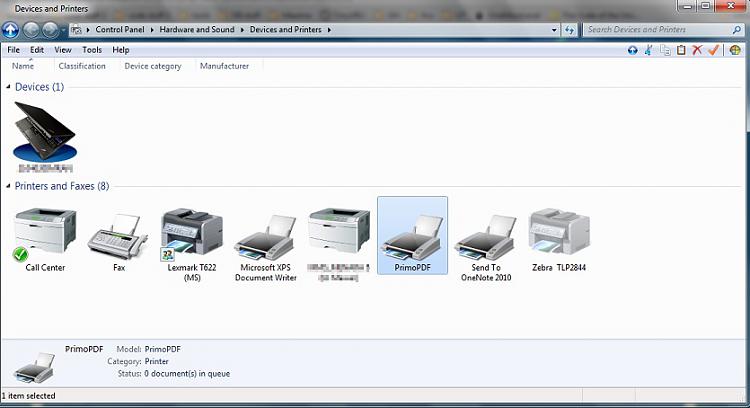 Since it's a "printer" you can create a PDF out of literally anything you can print. Notepad text, Paint images, Excel spreadsheets, whatever.