Hmmm, sorry, even found this: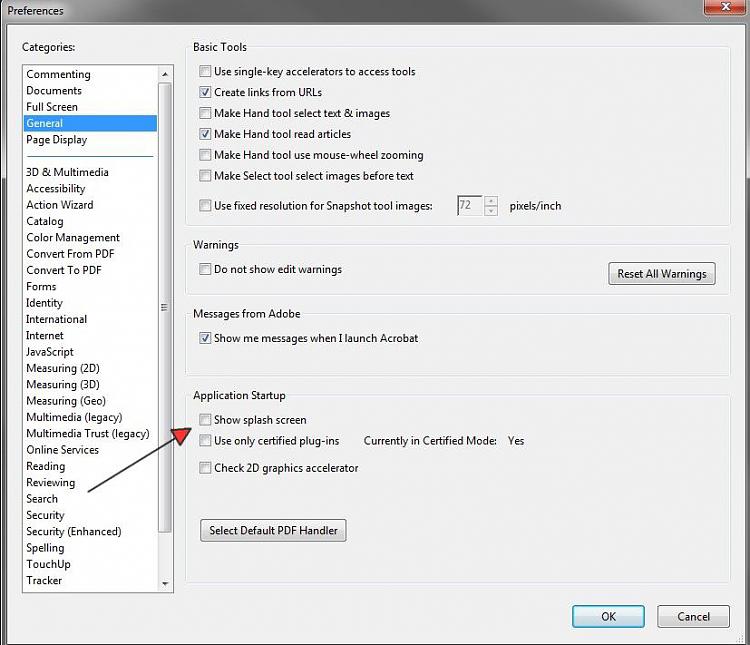 You do have the latest version version 10.1.1?
Also found a registry change, but it is in the Policies section. If you attempt it, make a backup of your registry just in case
Registry - Backup and Restore
Quote:
For those Windows users begging to have a way to hide the Welcome Screen, now you can - but not via the Acrobat UI - instead you must create a new Registry key (cWelcomeScreen) and a new DWORD value (bShowWelcomeScreen = 0):

HKLM\SOFTWARE\Policies\Adobe\(product name)\(version)\FeatureLockDown\cWelcomeScreen\bShowWelcomeScreen = 0

We'd have preferred to do it with a checkbox or preference, but it seems there are limits to what can be extracted from an engineer even with the best-quality thumbscrews.Setting it to 1 wakes the Welcome Screen up again, but as this key is within the HKLM "administration" hive, normal Windows users may not have access to it. There is no matching user-context key under HKCU.
Source
That is to turn it off, so you'd want
HKLM\SOFTWARE\Policies\Adobe\(product name)\(version)\FeatureLockDown\cWelcomeScreen\bShowWelcomeScreen = 1
A Guy