Process Monitor
showed 3091 registry related events for
regsvr32 jscript.dll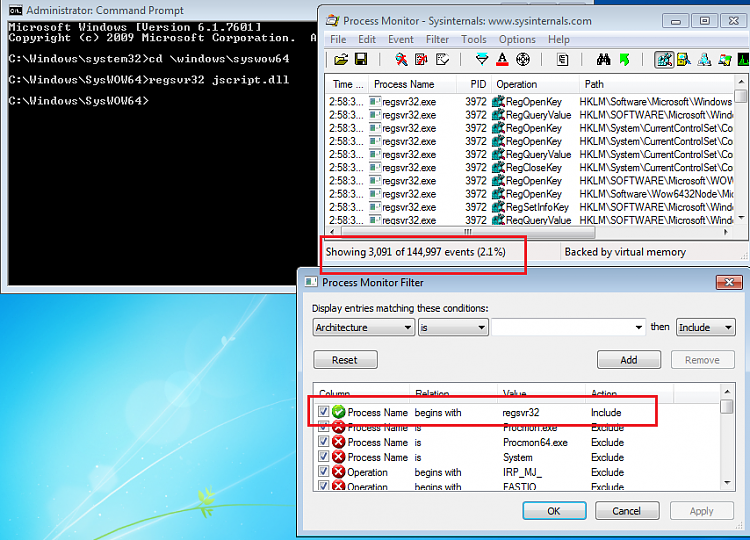 Process Monitor is free and there is nothing to install. Mouse over each icon on the tool bar and you'll know what to do. You can watch to see what key(s) the normal process has trouble with on your system. But all of this is just playing and learning. The solution is a clean install.
Another tool that is handy for troubleshooting stuff like this is a virtual machine. You can use the W7 ISO that you are downloading to create a fresh/clean VM - you can skip putting in the key since this is temporary. Here is a tutorial on making a VM
Linux - Install on Windows 7 Virtual Machine using VirtualBox
but it for W7, you just keep clicking next. The free VirtualBox software knows what settings to use.
Once you have a fresh VM running, you go to File > Take Snapshot and that will freeze everything in that state. You can then mess up the registry all you want and when you exit the VM you can tell it to drop the changes and revert back to your snapshot. It is really handy for troubleshooting and testing software.
Of course - you might have a real life