Ok, so whenever I start my laptop, (or restart or log off then log back in) I get an 'open with' dialog box (as seen in attachment).
The name of the file is 'dr', I guess that its part of the name of the user, Which i know because the address of my desktop is C:\Users\dr censored censored\Desktop.
I dont know if this happens only on This user account because Its the only one I have.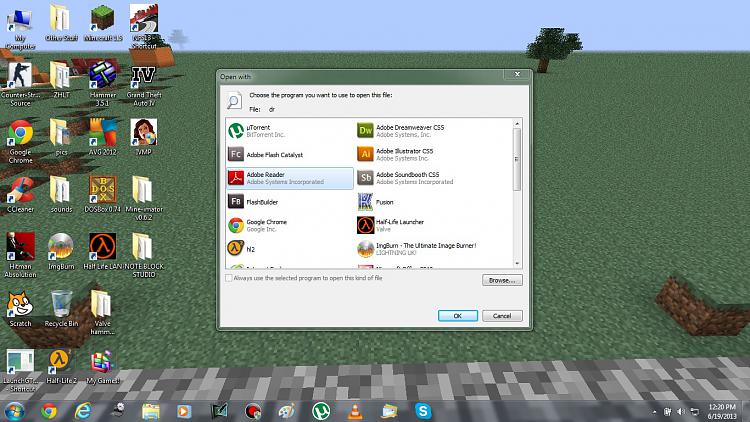 If you need more info, then feel free to ask.