Hi Jimbo,
Do you have a registered version of Acronis ?
If so, do they send you the odd email about their new products?
This is a free version of a normally pay for product.
What they mean by a registered version is one you have paid for. Only the paid versions get the WinPE cd.
That is because they have to pay MS a license fee to use WinPE.
You can get WinPE free for your own use. If you include it in a product - you have to get a license from MS.
I understand your general point - but this is a mainstream reputable company - they won't pass your details around, or flood you with mail.
If you don't want the odd email from them - don't tick the box.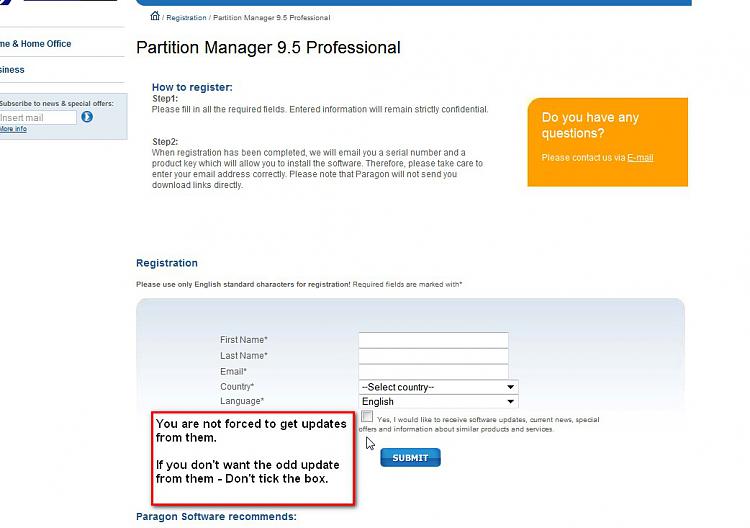 In any case, you could always use anonymous email drop.