I'm not testing this stuff on a live computer

I thought that you were using a browser toolbar to create this PDF. I used to have Acrobat Pro many years ago (courtesy of my employer), but I uninstalled it because PDFCreator did a better job for what I needed. When I had Acrobat, I used a toolbar to create the PDFs from a webpage... hence my attempting to go there to make this test PDF. But no tool bar showed up in IE11 due to the incompatibility (way to go Adobe).
I moved to a VM that had IE8 installed and the toolbars/plug-ins worked:
Using the Adobe Acrobat XI Pro app...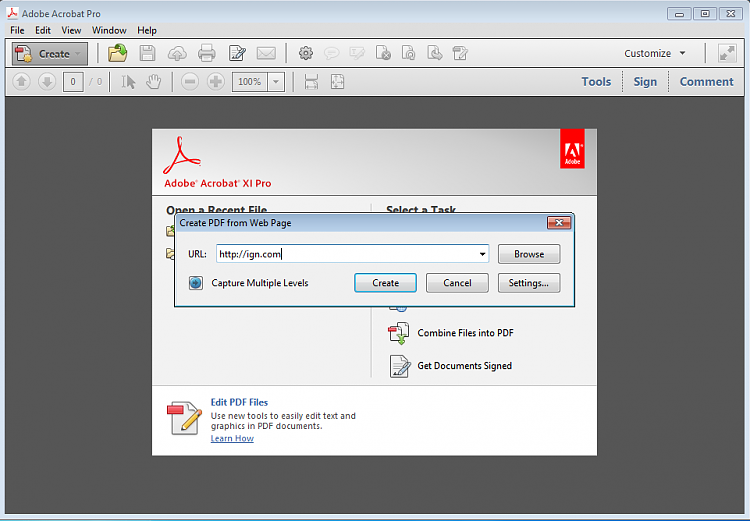 ...to make a PDF from a website only stored about 5MB of temp files. Process Monitor showed these temp files to be in the Windows user account temp folder (C:\Users\
username
\AppData\Local\Temp). If that is where you are seeing them, then you can tell Windows to redirect that folder. Let us know if you need help doing that.