I think that the error wants you to place a check here:
(but uncheck the two items below)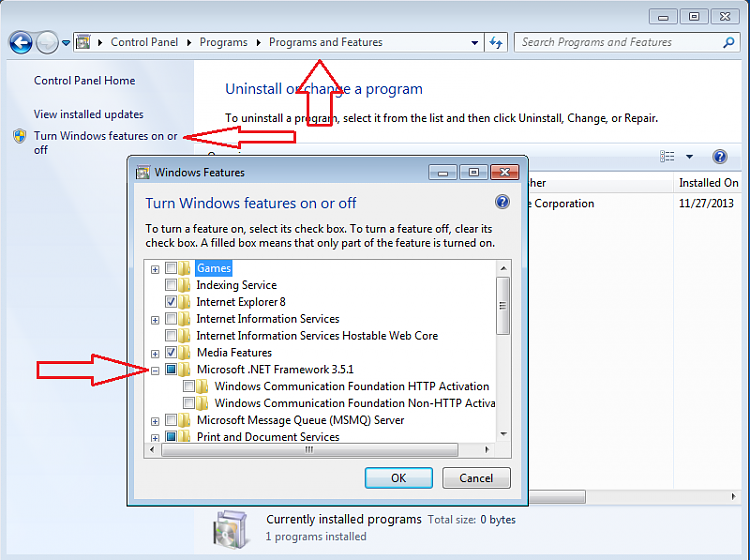 After enabling that, restart the computer and check for windows updates.
One of the optional updates should be .NET 4.5.1.
I would apply that update and then install synapse.
If you have problems with any of this - run the tool:
What is the System Update Readiness Tool?
Be patient - it can take hours to complete.
.NET 3.5.1 should already be installed.