Those come from installers provided by bad sources. Suppose I am installing Shark007 codecs. I choose Softonic as a source. When I opted for download, I am provided this button ....
What does it download? Not the program but something else. Let us see ....
So it downloads "SoftonicDownloader_for_win7codecs". Let us get it. And then execute it ....
Click the accept button, and get the unwanted thing .....
If you dont uncheck, you got the unwanted program.
I did not uncheck
and proceed with the download .... But .....
See what I got, even before the download is completed.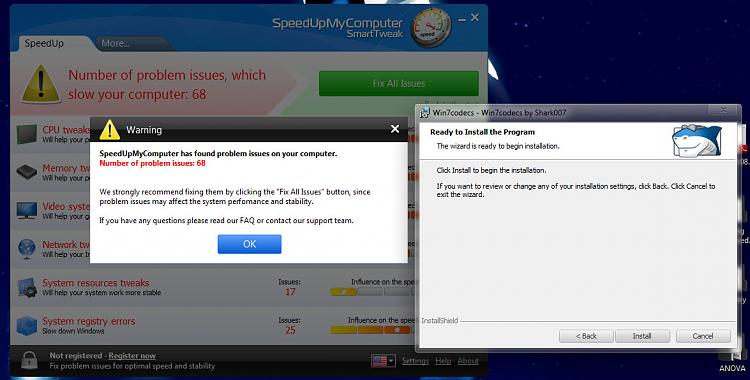 What a practical Joke!

The essence is ..... never install programs from sources those are not trustworthy. Get your programs from these two places only:
Apparently no! But Some programs like
MBAM
gives you alert when you are getting a really bad thing.
Edit:
After uninstalling SpeedUp My Computer, I noticed that I got on more thing via the Softonic Downloader .....
One mort thing to uninstali.