Running Secunia PSI from an elevated shortcut I get no prompt.
Tip:
Click this image to view a short demonstration.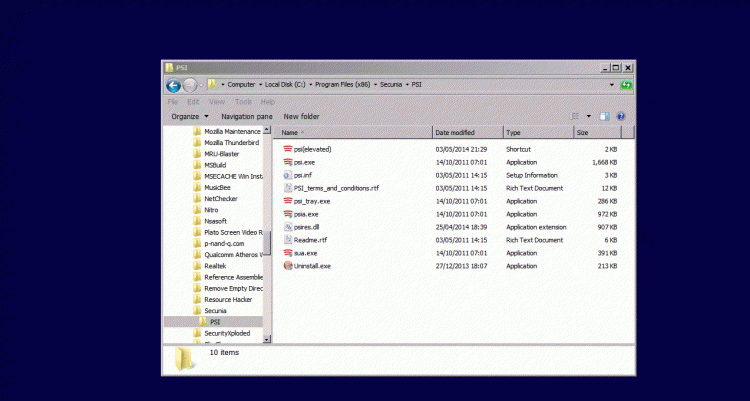 Running Secunia PSI from a normal shortcut with RUNAS inserted into the command line also produces no prompt:
Creating an Elevated Shortcut: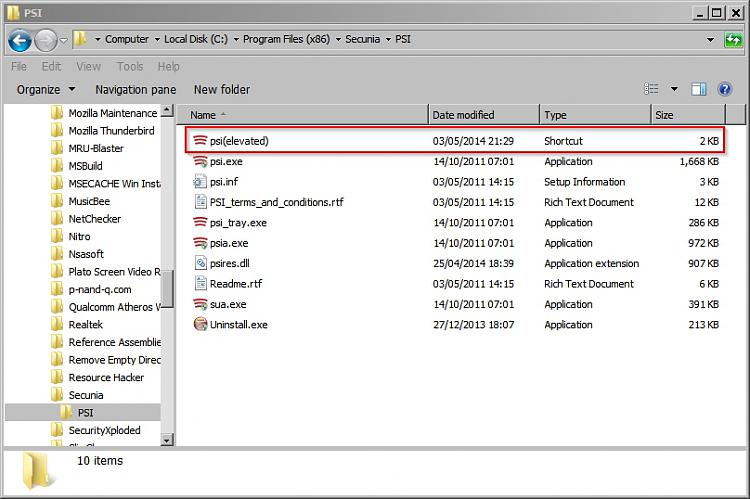 Tip: It's better to use Secunia PSI v.2.0 as you get more control and it doesn't leave a service running in the background all the time!
https://secunia.com/products/consumer/psi/sys_req/
- link is on the right hand side of page