No problem!
Here's some more information that could help you to see what software needs patching on your machine and wether it's a security risk.
Secunia PSI is a free Software Update Checker and there are a couple of versions of it. The older version has the option to run in the background all the time or alternatively can be configured to scan whenever you want to use it.
Screenshots from my machine:
The first one shows that there are two end of life programs that should be removed and that there are no other insecure programs (security risk or missing updates:
The second screenshot shows that when a solution is available a link will be provided to download the software: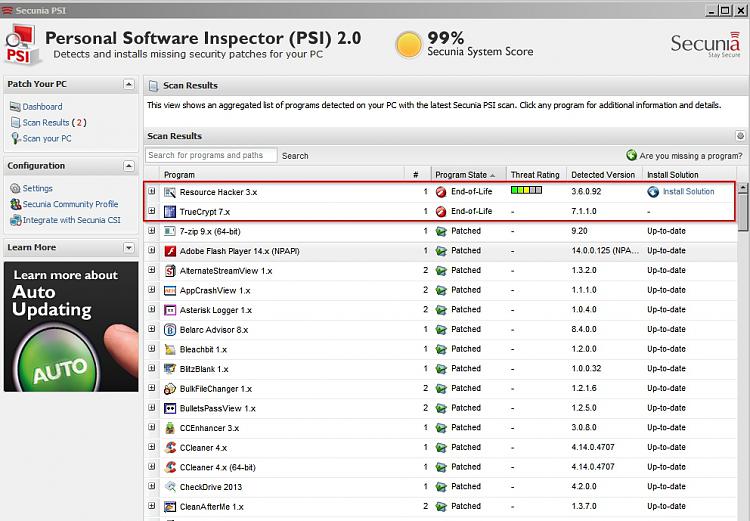 The third screenshot shows the available settings. It can be set to always run and notify the user of any problems.
Link to website:
https://secunia.com/products/consumer/psi/sys_req/
The
Big Green
download button is for the current version - if installed it will always be running in the background. Personally I prefer to use the older version as it can be configured to scan on demand only.
The link for the old version is underneath the
Big Green
download button and looks like this:
PSI 2.0
hxxp://secunia.com/PSI2Setup.exe