I was presenting the OP with a challenge to write a tool that handles more than just temp files.
TFC does not clear the temp files in the DOMStore: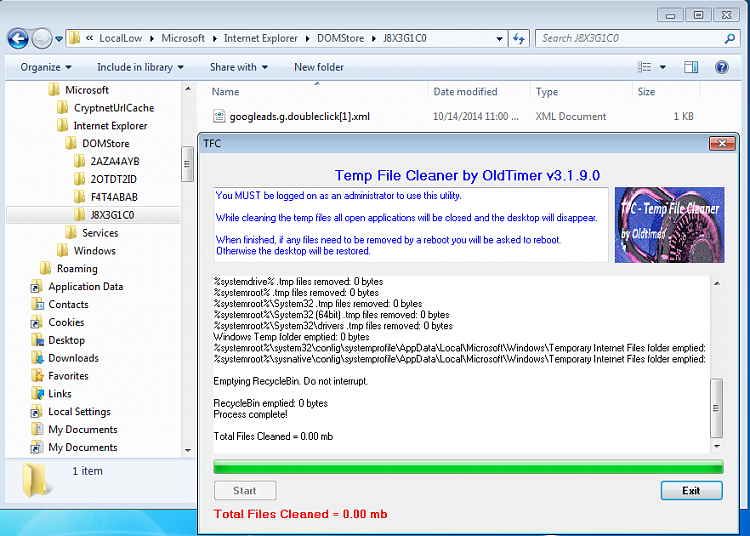 OldTimer probably left those for a reason, but I would remove them.
Also, Process Monitor indicates that TFC does not check or clear
...\AppData\Local\Microsoft\Feeds Cache
and other folders that I would clear. It is all very subjective.
But clearing IE's history is the real challenge here...
...not the low hanging fruit of temp files :-)
I don't know of a tool that clears "everything" with a single run.
To be clear, I don't need such a tool. I have my own script that does what I want it to do. But it seemed like a good challenge for the OP and one that can be educational.