A friend told me that they knew someone that said he had software that could look up all the sites and forums a person registered to using just an email address - like you just put in the email address, and it will list out all the internet sites and forums that email was used to register with.

Does anybody know what software or service that would be? I was not aware that there was such a thing, and I'm curious if that person is just pulling my friend's leg.
I don't know of any sofware that can pull every site or forum that a person signed up to. I would think that governments can find that info but generally available software? I haven't heard of it. Maybe it exists?
Take a look at:
Six Free Ways to Find People with Google
https://pipl.com/
- then there's Spokeo if you want to pay for it. It's not worth paying for in my opinion.
I do have some software installed but it's probably either not a good idea or not acceptable to post it's name or download link on this forum so don't ask what it is - I won't post it.
Here's a screenshot with lots of stuff blanked out. The most scary thing is the image search (facial recognition)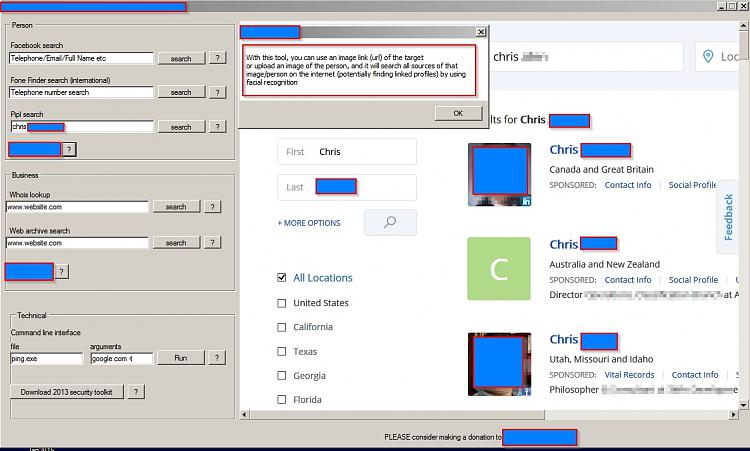 I'm not using this software to find info on other people. I just run it sometimes to see what it knows about me - then adjust privacy on sites where needed.