I've needed the laptop all day I'm afraid, so I've had to leave the elevated command prompt ChkDsk to tonight, overnight. I've done everything else, though.
I installed these Windows Updates, firstly:

According to PSI, there aren't any missing patches of MS Visual C++, but I did update Adobe AIR and Flash and Java 32-bit and 64-bit.
The only thing is the MS XML Core Services 4.x, listed as out of date. Should I update it? I do have 3.x and 6.x (both 32 and 64), according to PSI.
I thought it best to list everthing Microsoft, plus Java and Chrome: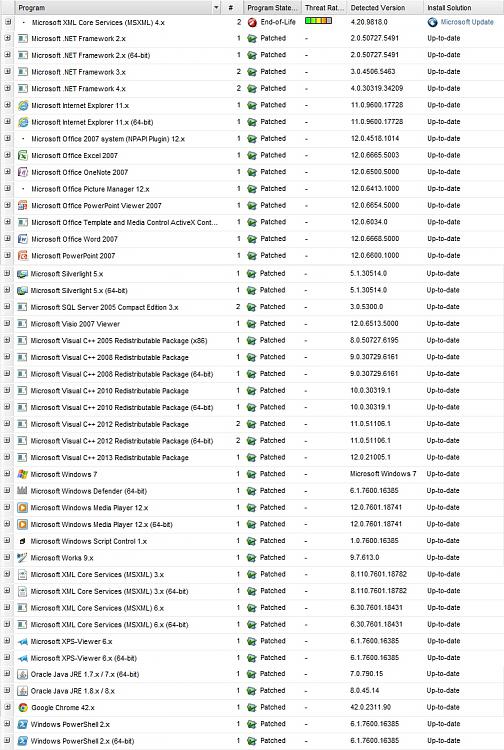 You may be correct about the suspiciously large Chrome cache and the time it takes to erase, as it took me an age to gather the same amount of files in IE11.
Analyse (ignoring all Chrome files): 21.549 secs
468 MB
20 - 30 secs to delete.
Maybe it's still slow for a basic deletion, but it would have been 30
mins
if it was Chrome cache files.
I'll have to post separately about Chrome and and also the IE11 problems I have.