I have two optical disk writers in my system. May be that is the reason why the Copy Disk to Disk appears in my case. If you do not have two writers then you have to write the ISO with it (ISO Recorder) and then write the ISO to disk using the Windows native image burner.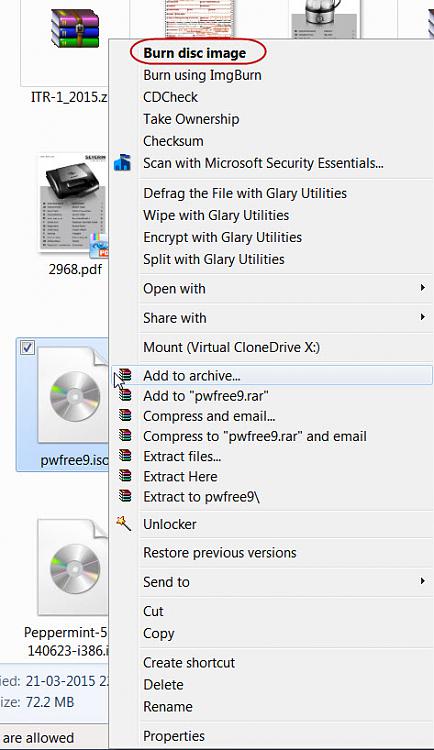 Even if Copy Disk to Disk is available, I always prefer to write the ISO with ISO Recorder and keep it so that if need be I can write it to a CD/DVD or create a bootable pen drive anytime.
Though I have many programs like ImgBurn, Ultra ISO , ISOBuster(which can also create ISO), and umpteen free and paid burning programs, I always use ISO Recorder and Windows native Image burner. That is as simple as one can get for that simple job..I had never been let down. :)
Note: If Windows native image burner has been hijacked by some other burner you can reset it to be the default Burner for ISO.
Q&A: Why is 'Burn disc image' missing when working with ISO files?