Is there a setting/option in gvim to create a context menu entry? If so, perhaps that was somehow disabled inadvertently and needs to be re-enabled?
Have you tried uninstalling gvim, rebooting the computer, manually removing its program data and program files folders (if necessary) and then cleanly reinstalling it and rebooting the computer again?
MM
OP states that the program has been removed and reinstalled.
I tried the portable version of gvim and there's no option in the GUI to create a context menu entry. Context menu entries needed to be created manually.

@ jsampson45
Which context menu entries to you need (Edit with or Open with) and what do you actually see?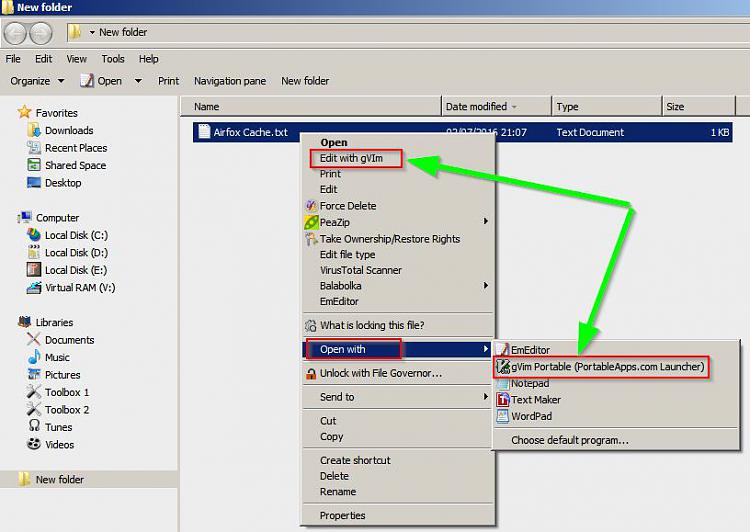 Also state if you used the installed version or the portable version.
If you use the installed version I'd suggest that if you uninstalled it via Control Panel > Add remove programs there's a good chance that your context menu entry is an old leftover from the original install.
Try uninstalling using
GeekUninstaller
. Then reboot and reinstall gvim.