MsGuided, you seem to be going about this the wrong way. To get a New Folder, when at the Desktop, just Right Click & select New & then from that menu select Folder.

Now that New Folder will appear on the Desktop. If you wish to Rename it, Right Click on it & select Rename.

You are trying to use Properties to rename it & that wont work.
sir i've already tried that im not trying to change the name im currently studying IT as jr so i know the basics what im doing is not renaming it but something messed up my folder setting instead of creating a "Folder" it creates a file type which is "full" ... what im showing in the image above in the properties is the File type "File" which should be doing this which is "File Folder"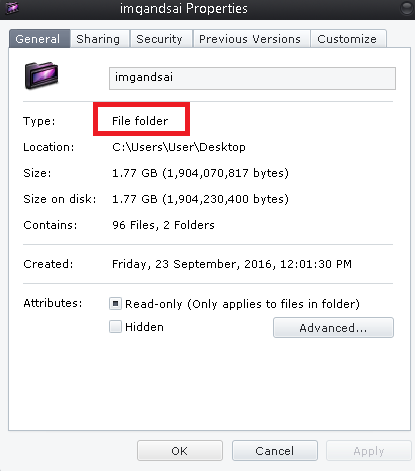 File type "File" = no extension associated in my windows meaning i don't have the extention folder existing on my "New Folder" Command/ menu