This will work if you have Ultimate.
Go to the task bar, where clock is diplayed and click flag as shown in the pic.
And then Click first link in the bottom.
It will open Action centre.
Press Control Panel Home.
First link at the top left. (I know yours in Chinese, but I hope they are arranged the same as English)
Press System Security.
You see first title link after image of Shield.
Press Windows Update
title link after the Icon of Win Update.
Or even better click Check for updates (middle link)
And try to find Similar page to the image below: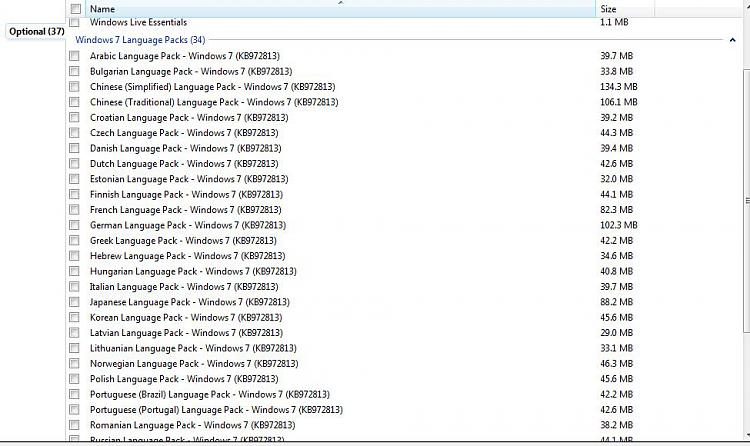 According to google translate English will look like one of this:
英国人
英文
英语
lol

I can't imagine, how you will recognise them