You can run the XP version of the calculator without any problems on Windows 7. The files can be found in the
i386
folder of a Windows XP disk. They are
CALC.CH_
,
CALC.EX_
, and
CALC.HL_
. Follow the instructions here
PinBall
for details on how to extract, expand and rename these files.
The following images show the 3 different calculators simultaneously (Windows 7, Windows 98, and Windows XP). Notice the different icons on the top left.
Standard View.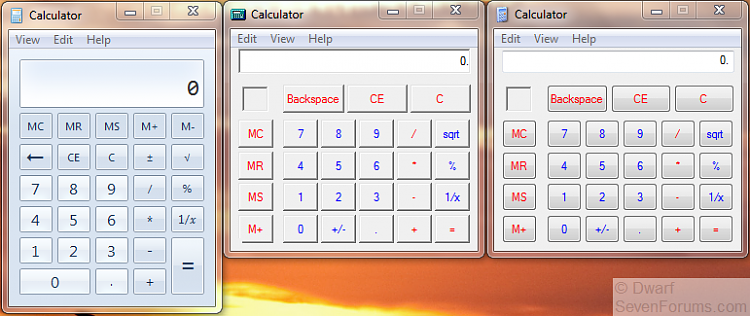 Scientific View.