Can't believe no-one has mentioned this little gem, seems to play everything right out of the box, not like a certain MCE I could mention!
BTW - Anyone know what the "C" in "VLC" stands for?
You can get hold of VLC
here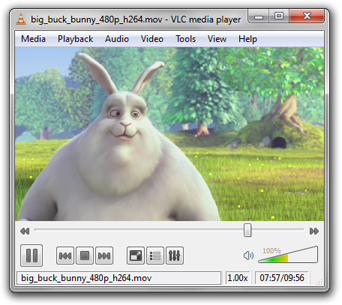 Are you using x64?
When I try to use it in Windows 7 Build 7000 x64 I get a message that says it's not compatible with Aero and it shuts Aero off. I'm also having problems playing .mkv files with it.
Do you have any suggestions, am I doing something wrong?