Hi all,
I have a ASUS A8N5X with the Realtek ALC850 chip, Stereo Speakers connected (analog 3,5).
Running Win 7 Prof 32Bit fresh install. Windows drivers ok, no sound.
I Tried everything, but unfortunately after hours of installing drivers, restarting windows and connecting the speakers to every audio slot, there was no sound coming from the speakers.
Also there was no connection recognision, and on the right window you can see that no socket information is available. Perhaps windows thinks, that there are no speakers connected and so it does not need to play sound.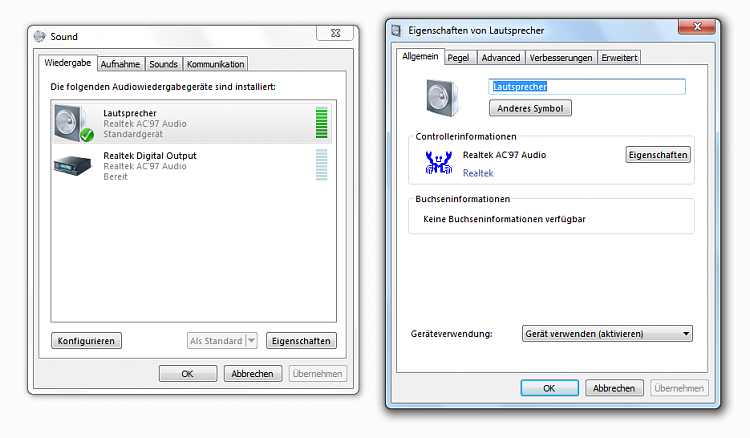 I'm not sure if it is a hardware issue, but this sound card worked like a charm unter Win XP Prof 32bit for about 4 years.
Tried every solution from this thread but no sound at all.
I'll buy a new card.
Wish you more luck than I had :P