Double checked that it is set to 5.1 in the Windows controls,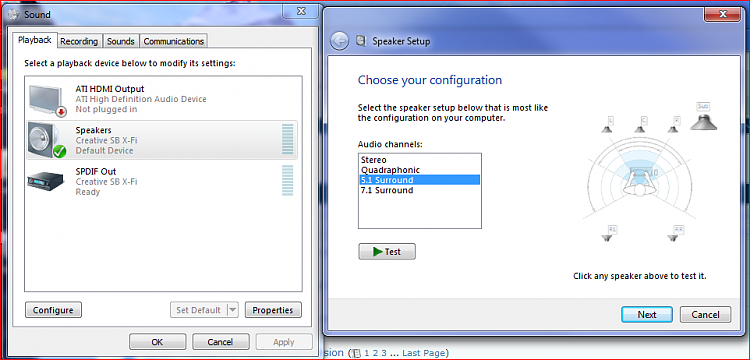 Can't tell you where to also look in the Via controls (one of these days I may try the Via onboard I have, been disabled since the day I built the computer).
Quote:
I have reset the drivers to the old drivers to try to reset it but it did not work.
Was this a driver update you downloaded, or did it come through Windows Update?