Hi Folks,
I do have a small problem with, I think codecs. I have a movie with .avi extension. Now the problem is that there is no audio being played. Other movies are ok, it's just this one that is troublesome. The problem lies in audio codec - see G-spot below:
Please note the Audio information which says:
0x2000 (Dolby AC3) AC3
48000Hz 192 kb/s tot , stereo (2/0)
now another instant of a movie with nearly the same stats is below (audio there is working properly)
0x2000 (Dolby AC3) AC3
48000Hz 384 kb/s tot , 6 chnls (3/2 .1)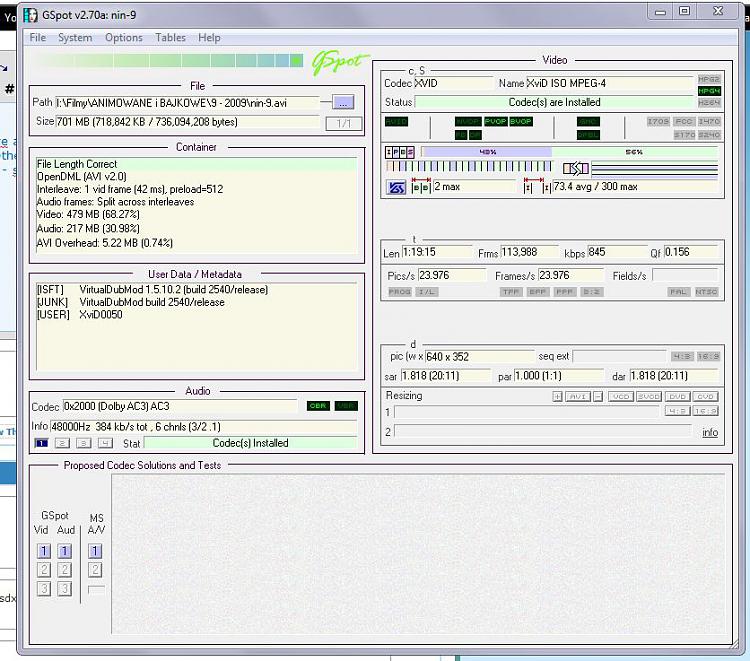 Anyone knows how to get the sound working in first example? it seems that codecs are installed, however something is not fully right...
Thanks.