playing BF3 on a laptop? lol
Well, you can try lowering BF3 settings, ESPECIALLY the sound settings. Make sure the Audio settings aren't on 5.1 surround sound on the laptop both in-game and out. Make sure you have all updates from windows that mention anything about sound and speakers. If there is nothing, go online to your motherboard manufacturer and download the audio according to your model. if you have a sound card , look up its manufacturer and download its software according to your card.
In your sound settings, make sure everything is set according to your setup. speakers coming from the laptop itself? make sure your computer settings reflect that.
Here is what i have; I set my speaker configuration on stereo:
Can also check in device manager if you need any updates (click on a sound controller (whichever you have, mine are listed with grey speakers), go to properties, and click update):
This here is configuring sound/speakers in windows: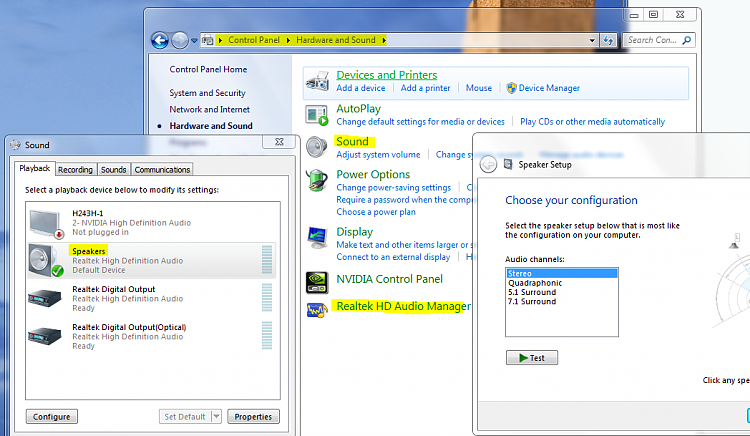 and just for kicks, download all windows updates that have to do with compatability or being "important". you never know, right?