Ok this is my second posting...For a long time I can't play sound on my laptop speaker which is dell studio 1555 brought in 2008. after a clean installation of win 7 x64 the sound plays in headphones properly. In speaker, well, sometimes it plays and most of the time don't (as like machine is deciding when to roll).. And the serious issue is if I don't plug in the headphones IDT sound setting options pop ups and won't let me work..

...(like the image)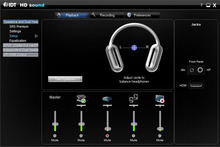 In sound card settings it shows there are two different sound card, IDT High definition audio codec and Microsoft High definition audio device...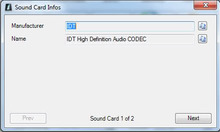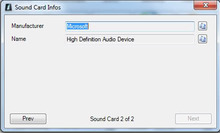 I tried latest drivers from dell support for win7 x64...doesn't solve the problem...
Please someone help me...I really need to solve the problem...And I know its a problem with driver...but can't find the right driver for this product or whatever....

...
Please Please Please help....