Yes. I tried through the audio software:
(luidsprekers is speakers
and through sound in the configuration screen: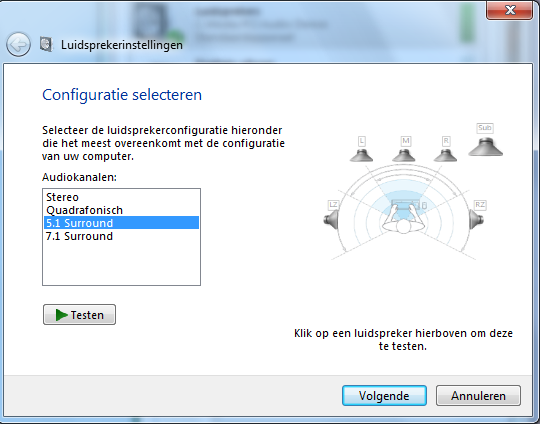 I disabled the sound in the BIOS as well and i reinstalled my drivers. My subwoofer works fine when I test it at configuration, but it does not play music whenever I listen to something. My rear speakers are still totally dead, except for a really soft noise.
Sorry for my broken english, I'm doing my best