I have Lenovo 3000 Y410 laptop having Windows 7 Home Premium installed on it. Realtek HD Audio latest driver is installed. But from the last 3 days, when I connect headphone through laptop, following things happen : -
1) Headphone connected popup doesn't show up.
2) Mic of Headphone connected pop shows up.
3) When I play video, sound coming from both headphone & laptop speakers.
4) When I mute sound by muting sound icon in taskbar, sound then comes only from headphone.
What I have tried?
1) Installed new Realtek HD Audio Manager.
2) Installed OS again.
3) Tried to change settings in Realtek Hd Audio Manager. But Nothing changes.
When I input headphone & mic jacks into laptop, & then check Realtek HD Audio Manager. The following image shows this : -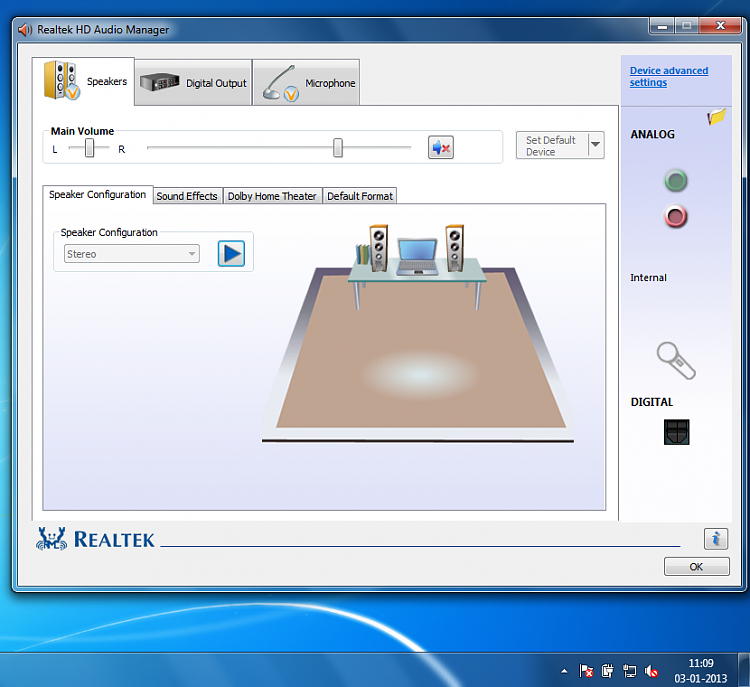 The green in realtek hd audio manager is for headphone & red is for mic. In the image, it is shown that headphone not connected & mic connected. But even headphone not connected shows up, sound coming form headphone.
I want to get sound from only headphone when headphone is connected. Is this a hardware problem ?
Please help....