Recently upgraded from Windows XP to Windows 7 HP 64 Bit. Microphone was working fine before I upgraded the OS. Also I've noticed my previously working IDT Audio Control Panel is now missing, tried to re-install but to no avail. Currently in the Device Manager, the Audio Device is High Definition Audio Device. Also, under Sound, Recording, Microphone is not plugged in. I have already checked 'Show disconnected/disabled devices'. My speakers are working fine, just the microphone. It is plugged into the 3.5mm pink jack, I do not have any front microphone jacks. Have also tried to update the drivers but no changes.
I suppose installing an Audio Device Manager and identifying the devices according to the ports will work, but none of these audio managers like RealTek or IDT work for me, which I am not sure why.
Motherboard: Intel D946GZIS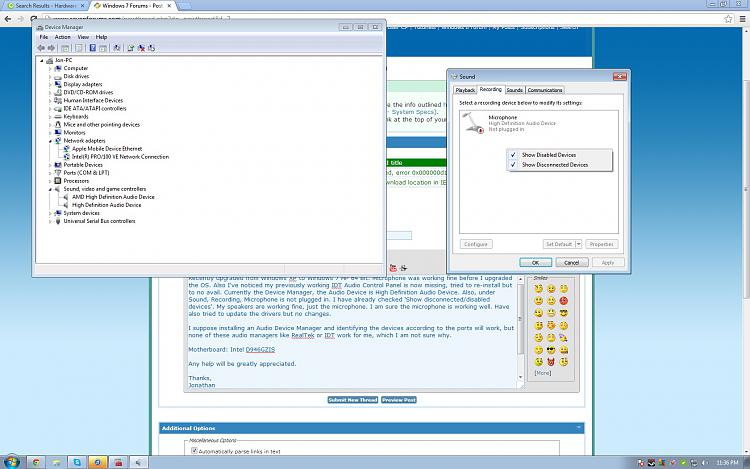 Any help will be greatly appreciated.
Thanks,
Jonathan