Hi, this is my first thread and post and I'm Mexican so please sorry my bad english.
Well my problem is that I have realtek hd audio manager on my Windows 7 OS PC, a few days ago I bought a Logitech z906 speakers but when I config the realtek hd manager to play on 5.1 surround and test the sound the only speakers that sound are front ones, the rear ones nor the center nor the subwoofer sounds, I have tild the speakers fill option.... yes when I play music it sounds in all speakers well BUT why in the test it doesn't recognize the rear center and sub speakers?
This is my options: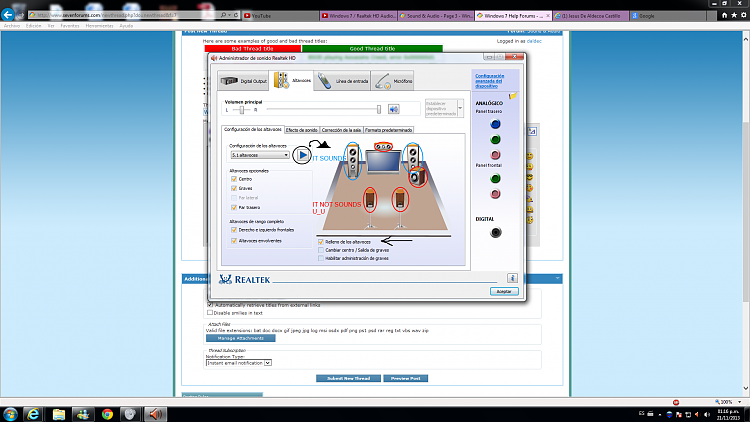 ALSO, I have test the Stereo config VS the 5.1 config and the Stereo config is better than the 5.1 one, why? It is supossed to be the 5.1 better not? Is it have something to do with the speakers not recognized? I also tried to test the speakers here: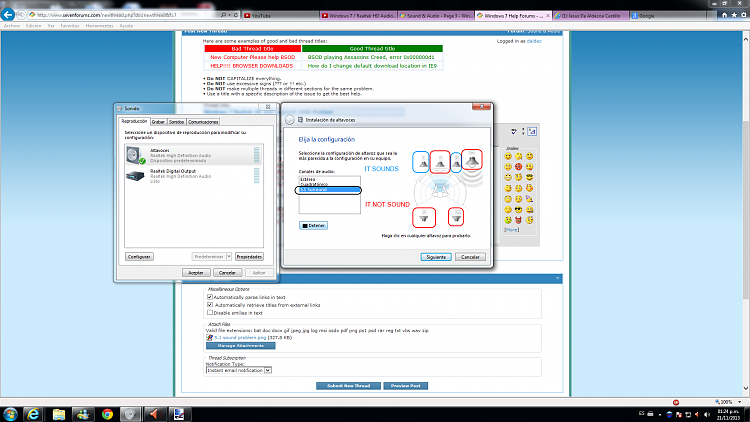 And there the rear center and sub speakers does not sound as well.
PLEASE help me in this, I am desperated... it has to sound the 5.1 config better than the stereo one, but why in my case it isn't better? Also why the tests doesn't recognize me the other speakers?
Thanks in advance.