Hi alls, I have searched on forum for the issue of remote, but no luck.

so i start a new topic then.
I have this carte Creative SB X-Fi Platinum Fatal1ty Champion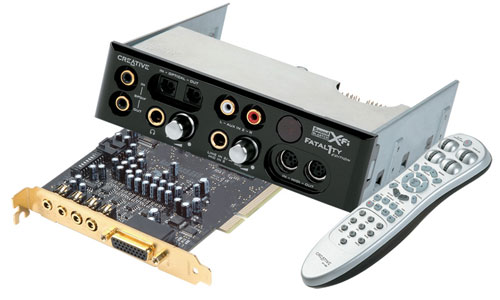 Since from the site of Creative, it has only driver avaiable for windows 7 x64, so i installed the driver. It works great, then the console can work too, but he can't starting automaticlly when windows boots. - i have to start the console by my-self and he can't be in traybar (notification area) either.
Then the second thing is ... the remote doesn't work.

PS: I have used the update tool from Creative and all seem that all driver or soft is updated.
Anybody has a solution to make the remote works again in windows 7 ?
thank you as much.