I ended up just using windows build in audio driver cause the realtek one takes away room correction and loudness equalization which I sometimes use
and I use equalizer apo for other more specific calibrations. tweaking speaker response removing resonances and peaks.
what computer are you using, realflow100? My old HP pavilion media center m8417c desktop PC using Realtek ALC888S audio has the Room Correction option available (need to be using 5.1 or 7.1 speakers to use this option - it won't work with quadraphonic 4/4.1 nor with stereo 2/2.1 speaker configs) - see pic below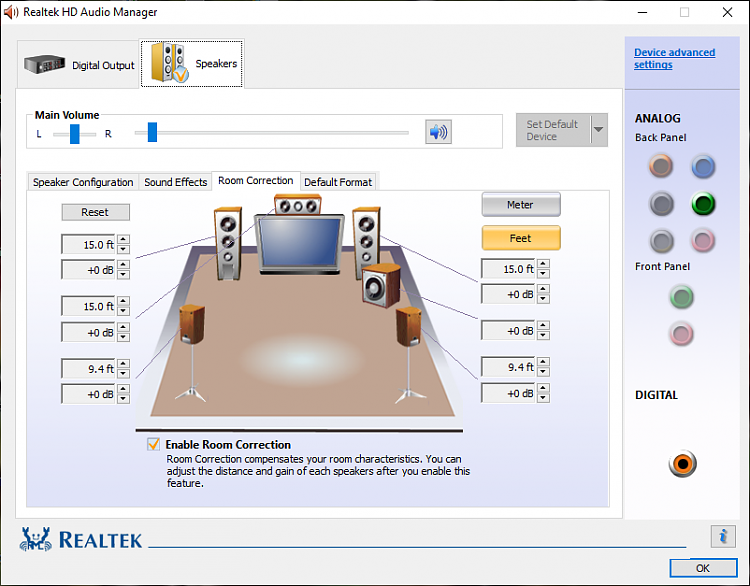 And when I install any new Realtek HDA driver on my HP computer, they
always
enable
Loudness Equalization
by default (it's an HP thing as that behavior happens on many HP brand desktop/laptop PCs)
Do you have another computer that uses Realtek audio where you can reproduce this problem, Melchior? or are you only getting this problem with your Asus board?
When I install new Realtek HDA drivers, I always "clean install" them, meaning I uninstall the old drivers, reboot and install the new ones fresh and reboot again for the new drivers to take effect. I never, never install new versions on top of old ones.